Emerging Applications of Microbes (2nd edition)
We are pleased to announce the second edition of the VIB Conference 'Emerging applications of microbes'. This international conference will take place December 7th-8th 2022 in the beautiful historic city of Leuven.
More information will follow soon.
Follow us on Twitter for the latest news.
Poster information:
Format: A0 (841 x 1189 mm / 33.1 x 46.8 in), portrait orientation.
Deadlines:
Travel Grant deadline: 14 September 2022
Early Bird: 28 October 2022
Late Registration: 23 November 2022
Abstract deadline: 5 October 2022
Find out more here: Recent insights into Immuno-Oncology.
Speakers:
Irina Borodina,

DTU BIOSUSTAIN, Novo Nordisk Foundation Center for Biosustainability, DK

Arpita Bose,

Washington University in St. Louis, US

Patrick Boyle,

Ginkgo Bioworks, Inc., US

Andy Goodman,

Microbial Pathogenesis, Yale School of Medicine, US

Sofie Goormachtig,

VIB-UGent Center for Plant Systems Biology, BE

Huifeng Jiang,

Tianjin Institute of Industrial Biotechnology, CN

Joel Kreps,

The Every Company, US

Rob Lavigne,

Laboratory of Gene Technology, KU Leuven, BE

Kiran Patil,

MRC Toxicology Unit, University of Cambridge, UK

Jos Raaijmakers,

Netherlands Institute of Ecology (NIOO-KNAW) & Leiden University, NL

Birgitte Regenberg,

University of Copenhagen, DK

Verena Siewers,

Chalmers University Of Technology, SE

Christina Smolke,

Stanford University / Bioengineering / Antheia, US

Claudia Vickers,

Provectus Algae, AU

Sibylle Vonesch,

VIB-KU Leuven Center for Microbiology, BE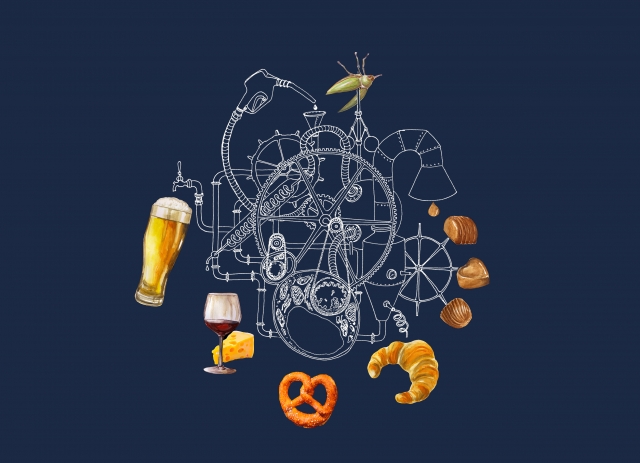 Location:
KU Leuven, Promotion and Jubileumzaal, Naamsestraat 22
3000 Leuven, Belgium
View on Google maps
Organized by: