Revolutionizing Next-Generation Sequencing (5th edition)
After 4 very successful editions (Jan 2015, Leuven, March 2017, Antwerp and March 2019, Antwerp, March 2021, virtual), VIB is proud to present the fifth edition of this Tools & Technologies conference.

Next generation sequencing has been and is still revolutionizing discoveries across life sciences. While established sequencing technologies are now fully embedded in the clinic and diagnostic settings, novel technological advancements spur the next revolution in sequencing technologies. These will open new avenues for research and enable new genomics insights not possible before. This conference aims to bring together experts in both established and novel sequencing technologies along with top scientists in the field.

Over the past decade, technological advances that enable the characterization of single cells at the molecular level rather than in bulk tissues have led to significant breakthrough discoveries with revolutionary insights in diseases, such as cancer, inflammatory and neurodegenerative diseases. Therefore, specific focus of this conference will be on advances in single cell sequencing, ranging from transcriptomics, genomics, proteomics to combined multi-omics analysis at the single cell level. On top, with spatial context of cells becoming increasingly important to unravel cell functioning and behavior, a dedicated session will focus on technological advancements in spatial sequencing and breakthrough scientific discoveries that these have enabled.

This exciting conference puts together an excellent program including renowned leaders in the field that will cover the following topics:
Emerging sequencing platforms
Clinical & translational sequencing
Computational genomics & data analysis
Outbreak sequencing & population-scale
Single cell sequencing
Spatial technologies
Discover the program.
Follow us on Twitter for the latest news.
Deadlines:
Early Bird: 13 February 2023
Late Registration: 13 March 2023
Abstract deadline: 23 January 2023
Speakers
David Chagné

, The New Zealand Institute for Plant and Food Research Ltd (Plant & Food Research), NZ

Stefania Giacomello

, SciLifeLab, SE

James Hadfield

,

 

Senior Director (Epigenomics) Oncology Translational Medicine, AstraZeneca, UK

Anna Kuchina

, University of Washington, US

Evan Macosko

, Broad institute, US

Sandra Van Puyvelde

, University of Cambridge & University of Antwerp, BE

Jean-Marc Aury

, Genoscope, FR

Andrew Adey

, OHSU, US

Jeroen Aerts

, Customer Technology Advisor, Resolve Biosciences, Monheim am Rhein, DE

Alex Aravanis

, Chief Technology Officer and Head of Research & Product Development, Illumina, US

Aruna Ayer

, Senior Director, Single Cell Multiomics R&D at BD Biosciences, US

Joseph Beechem

, CSO, Nanostring, US

Mark Blaxter, Wellcome Sanger Institute, UK

Laura Boykin

, TED Senior Fellow, Gifted Citizen and WIRED25, US

Tom 

Chen, CSO, Universal Sequencing Technologies, US

Jonas Demeulemeester,

 

VIB-KU Leuven Center for Cancer Biology, BE - Laboratory for Integrative Cancer Genomics, Department of Oncology, KU Leuven, BE

Rosemary Dokos

, VP Product Management, Oxford Nanopore, UK

Jens Durruthy,

Director, Product Management, 10x Genomics, US

Shilpa Garg

, University of Copenhagen, DK

Molly He

, CEO, Element Biosciences, US

Jeffrey Moffitt,

Harvard University, US

Jeroen Raes

, VIB-KU Leuven Center for Microbiology, BE

Yana Safonova

, Johns Hopkins University, US

Thierry Voet, KU Leuven, BE

Marka Van Biitterswijk

, Mayo Clinic, US
In addition to a great scientific and technology program, the conference will provide many opportunities to network during the breaks, poster sessions, and much more!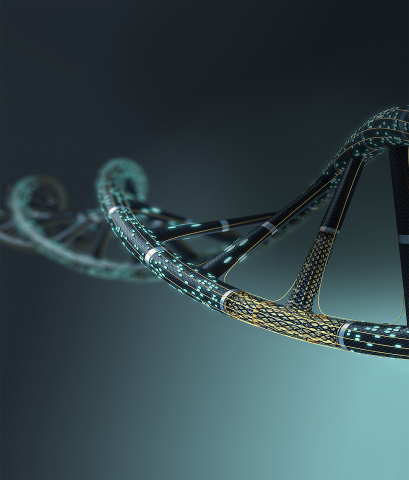 Organized by: