Type 2 Immunity in Homeostasis and Disease (2nd edition)
After the Cell-VIB event on Type 2 Immunity organized in Bruges in December 2014, VIB launched the Type 2 Immunity in Homeostasis and Disease series in February 2019. Now, VIB is very pleased to organize the 2nd edition of that event. This conference will be organized in the Bijloke in Ghent, a 13th-century architectural marvel in the historic centre of Ghent.
This conference will not only focus on new effector and regulatory mechanisms of the type 2 immune response. It will also offer a number of talks taking a broader look on type 2 immunity, dealing with such topics as type 2 immunity in homeostasis, growth and repair, metabolism, neuro-immune interactions and cancer. Understanding these alternative roles for type 2 immunity will be important to address the benefits and potential pitfalls of long-term inhibition of type 2 immunity by biologicals and could elucidate new therapeutic pathways for very common diseases like asthma, obesity, diabetes and cancer.
Satellite - 14 December
On Wednesday 14 December a satellite event 'From basic science in Type 2 Immunity to the clinic' will be held. During this satellite 8 international speakers will present their work in sessions focused on mucus plugging, eosinophils and biologic interventions. The event is supported by Astrazeneca, GSK and Sanofi.
Discover the conferences program
Follow us on Twitter for the latest news.
Speakers
Engi

Ahmed – Université de Montpellier, FR

Mübecell Akdis

- University of Zurich, CH

Judi Allen

- University Manchester, UK

Isabelle Arnold

- University of Zurich, CH

David Artis

- Jill Roberts Institute for Research in Inflammatory Bowel Disease, US

De'Broski R. Herbert 

- University of Pennsylvania, US

James Di Santo

- Institut Pasteur, FR

Stephanie Eisenbarth

- Yale school of medicine, US

Christopher Evans

- University of Colorado School of Medicine, US

John Fahy

- University of California, San Francisco | UCSF, US

Hamida Hammad

- VIB-UGent Center for Inflammation Research, BE

Masaru Ishii

- Osaka University Graduate School of Medicine, JP

David Jackson

- King's Centre for Lung Health, UK

Camilla Jandus

- University of Genève, CH

Bart Lambrecht

- VIB-UGent Center for Inflammation Research, BE

Chih-Hao Lee 

- Harvard T.H. Chan School of Public Health, US

Clare Lloyd

- Imperial College London, UK

Richard Locksley

- UCSF, US

Benjamin Marsland 

- Monash University, AU

Benjamin D. Medoff

- Mass General Brigham and Harvard Medical School, US

Parameswaran Nair

- McMaster University, CA

Jamie Orengo

- Vice President, Allergy and Immunity at Regeneron, US

Franca Ronchese

- Malaghan Institute of Medical Research, NZ

Florence Roufosse

- ULB, BE

Federica Sallusto

- Institute of Microbiology, ETH Zurich and Institute for Research in Biomedicine, Università della Svizzera Italiana, CH

Anne Sperling

- University of Virginia, US

David Tobin

- Duke University School of Medicine, US

Henrique Veiga-Fernandes

- Champalimaud center for the unknown, PT
Deadlines
Abstract deadline: 10 October 2022
Early Bird deadline: 31 October 2022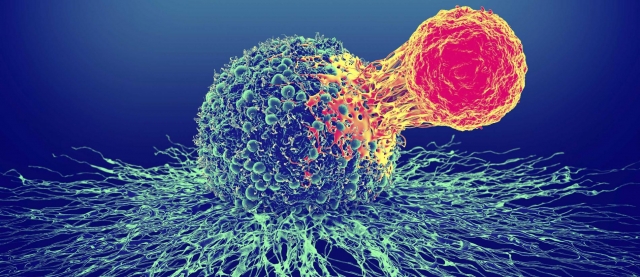 Organized by: