VIB Tech Transfer Course 2019
VIB is an entrepreneurial research institute that seeks to transfer the results of its scientific investigations to society. To this end, the members of VIB's Innovation & Business team draft, file and prosecute patents, establish research collaborations with industrial partners, outlicense intellectual property and create spin-off companies. These activities resulted in 125 million euro industrial income over the last 5 years, and a total of 20 spin-off companies with 875 direct employees. The portfolio of VIB Discovery Sciences - part of the VIB Business & Innovation team -  includes 9 programs on small molecules, 11 programs on biologicals and 2 programs for crops/microbiology.

Objectives
In short, the technology transfer course is designed to give you an idea of:
How to find out if patents exist around your new findings;
What steps are necessary to commercialize your work;
The VIB-approach to starting innovative companies, and
How research can be turned into value for society.
Approach

In the annual Technology Transfer course, the VIB Innovation & Business Team, supported by external speakers from industry, will go into detail on the practicalities of making technology transfer happen. We will discuss the basics of Intellectual Property Rights, including a hands-on patent search on your favorite topic. We will go through the term sheets and contracts that shape the framework of industrial collaborations and investments. We will have a lively case study to highlight the potentially complex relationships between scientist, TT-officer and company representative, and give an overview of the various stages of starting a new venture.

If you want to participate, we ask you to submit a short abstract on a potential business idea, describing briefly the concept and potential applications. More information will follow when we receive your registration.

Event intended for
The course is open to external participants, but please note that all examples and case studies will focus on Life Science topics.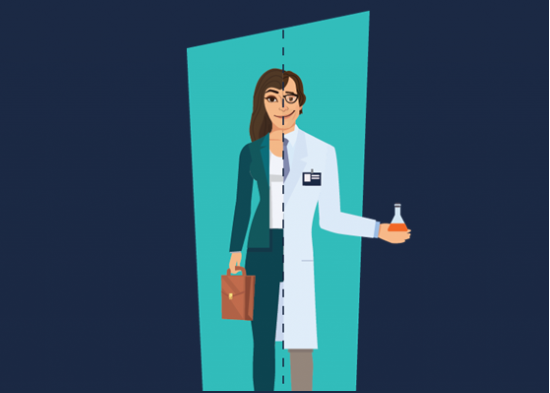 Location:
Bio-Accelerator Meeting Center Technologiepark 21
9052 Zwijnaarde Belgium
View on Google maps
Organized by: