EuroScience Policy Forum - Science activism: going beyond informing policy and society
Science Activism goes beyond the role that scientists play in providing information to support evidence-informed policymaking. It can add purpose to research, connect scientists to society, and ensure important political issues are addressed in a meaningful and rigorous way. However, it may also lead society to question the unbiased nature of research and the scientific community.
This event will lead participants through a discussion on how scientists can not only effectively translate and disseminate research to support evidence-informed policymaking but on how and when it is appropriate for scientists to act as advocates. It will highlight the emerging role of the Science Activist as well as some of the pitfalls and challenges that come along with this increased level of engagement.
EU-LIFE and Euroscience co-organise the session "Science activism for health", moderated by Sara Ricardo, SIRIS Academic, and with a distinguished panel of speakers formed by:
In addition, Marta Agostinho, EU-LIFE Executive Director, is a panellist in the session "Engaging in EU policymaking: Understanding pathways and processes".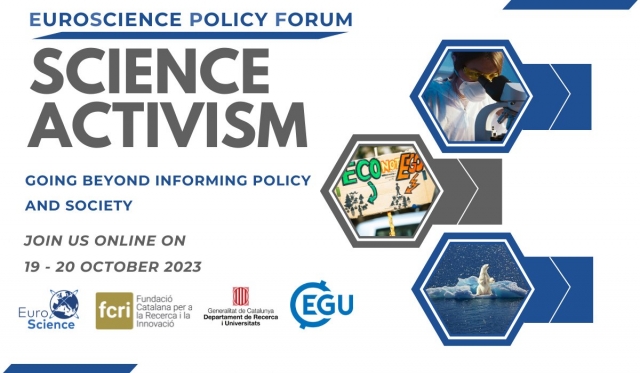 Organized by: