08/3/2022
Breaking the glass ceiling in research leadership
The proportion of women among doctoral graduates in Europe is getting close to 50%, with substantial variations among the different fields of science. However, this rate drops drastically in senior positions at the highest level of academia. [1] With notable exceptions and in spite of noticeable improvement in the latest years, women still face major barriers for career progression.
To champion this cause, we want to highlight two remarkable women who are breaking the glass ceiling in research leadership as directors of EU-LIFE institutes. They have told us about their careers, their inspiration and what it means to them to be part of the EU-LIFE Board of Directors.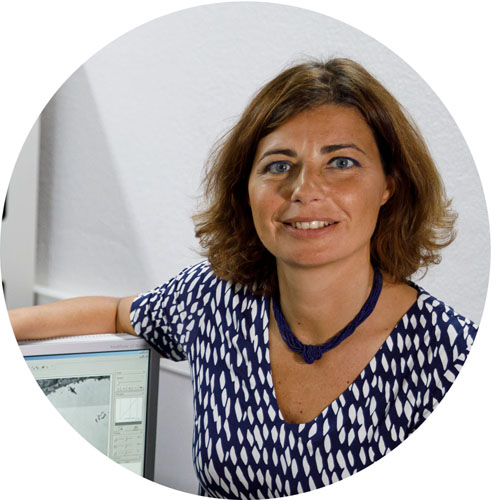 Mónica Bettencourt-Dias, Director of the Instituto Gulbenkian de Ciência (IGC) and Chair of EU-LIFE
"Europe needs to have all its talent to develop as a knowledge-based society and economy. We are losing a lot by not empowering women in science to reach their dreams," said Mónica Bettencourt-Dias, Head of the Cell Cycle Regulation Research Group and Director of IGC. She completed her PhD at IGC and University College London, and conducted postdoctoral research at the University of Cambridge and Birkbeck College.
After two years in the role of Co-Chair of EU-LIFE, Mónica was appointed Chair of EU-LIFE in January 2022. "I am very excited to take this important role together with Giulio Superti-Furga and Marta Agostinho. EU-LIFE is a wonderful, friendly and collaborative organization and there is so much to do for the future of science in Europe, as well as science culture and how science relates to society", she said.
Mónica is a cellular biologist. Her research focuses on the role of centrosomes and cilia in development, disease and evolution. She discovered that the kinases PLK4 and PLK1 regulate centrosome birth and death, respectively. She is also an expert on scientific communication and is committed to improving the way scientists communicate with the public.
She has been the recipient of the Pfizer Award for Basic Research, the Keith Porter Prize from the American Society for Cell Biology and the Eppendorf Young European Investigator Award. She was selected as 2009 European Molecular Biology Organization Young Investigator Fellow and EMBO member in 2015 and has been the grantee of two European Research Council grants.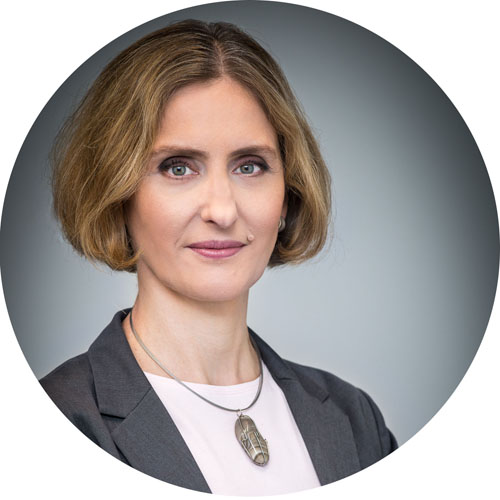 Marta Miączyńska,

Director of the International Institute of Molecular and Cell Biology in Warsaw (IIMCB)
"What inspires me are the interactions with other people of various interests and professions, not only scientists. I value openness and curiosity, so I like to listen, learn, and discuss with others," said Marta Miączyńska. Marta's international career includes a PhD at University of Vienna, postdoctoral work at EMBL Heidelberg and MPI-CBG Dresden, and heading the Laboratory of Cell Biology at IIMCB.
In January 2020, IIMCB joined EU-LIFE and Marta became a member of the EU-LIFE Board of Directors. "This is a wonderful peer support group. There is a saying that 'leaders are lonely on the top' so the EU-LIFE Board of Directors prevents this feeling of loneliness by providing advice and support to its members as needed," she said.
She also referred to the challenges shared by all the alliance institutes after the COVID19 outbreak. "It has been invaluable to share solutions that all directors had to elaborate ad hoc at their institutions to ensure the safety of staff and the continuity of operations. It was the first time that I experienced the very concrete support of the Board of Directors and since then I have been benefiting regularly from all exchanges and discussions in this distinguished but also very friendly forum," she said.
Marta is a molecular cell biologist. She discovered a separate population of cargo-laden membrane vesicles. Her current research reveals aberrations in intracellular transport in cancer cells that can be exploited to design new therapies in oncology.
She is holder of numerous prestigious scholarships and grants, as well as member of Polish Academy of Sciences, European Molecular Biology Organization and Academia Europaea.
[1] European Commission, Directorate-General for Research and Innovation, She figures 2021: gender in research and innovation: statistics and indicators, Publications Office, 2021, https://data.europa.eu/doi/10.2777/06090