09/11/2022
EU-LIFE community gets together in Crete
We were thrilled to get together for the EU-LIFE Community Meeting 2022. This year's meeting was held in Heraklion (Crete, Greece) and hosted by our member institute IMBB-FORTH. It was a very special occasion for all EU-LIFErs, as the last two editions had to be held online.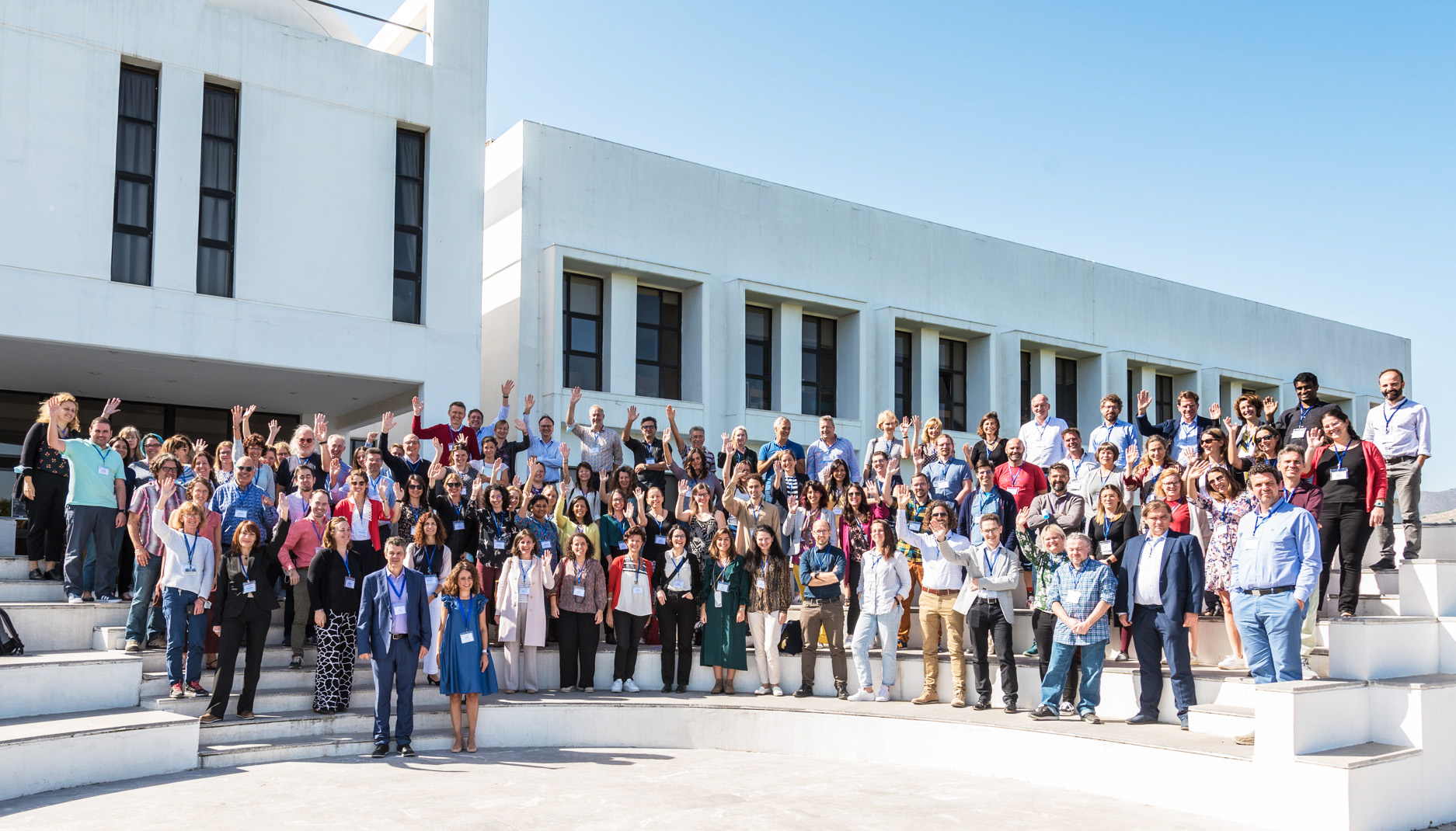 The main purpose of this annual event is to give an update on EU-LIFE activities, share the work carried out by the different working groups, align strategies for the upcoming year, and foster collaboration among the members of our alliance.
Monica Bettencourt-Dias, Chair of EU-LIFE and Director of IGC, kicked off the meeting with a warm welcome to all attendees, followed by the presentation of IMBB-FORTH by its director, Ioannis Vontas. Marta Agostinho, EU-LIFE Executive Director, set the scene with a general update of EU-LIFE's activities and achievements in the last twelve months.
Parallel meetings were organised for all working groups and the strategy group, with the main objective to evaluate the latest activities and agree on a strategic plan for the upcoming 5 years based on the results of our recent impact assessment. A break-out session was also organised with the goal to discuss key issues for our institutes and get new perspectives. Topics of discussion included fundraising, fostering internationalisation, offboarding practices, electronic notebooks, the future of meetings, careers, diversity and gender equality.
The meeting was closed with a guided tour to Knossos Palace and the Heraklion Archaeological Museum generously offered by our hosts at IMBB-FORTH.

We are full of enthusiasm and ideas for 2023. Looking forward to a very productive year!