02/2/2023
EU-LIFE and Nature join forces to encourage reflection on the ideal institute of research
The alliance of research centres EU-LIFE is devoting its 10th anniversary in 2023 to envisioning the research centres of the future. With the goal to encourage reflection and generate new ideas, EU-LIFE has joined forces with the prestigious journal Nature to launch the essay contest Utopia Institute of Research. The objective is to give everybody the chance to share their vision of how the places where research is conducted should be.
"Funding and operational hurdles have eroded the aspirational, joyful aspects of research as a lifestyle. Can we still dream? Why not dream up the ideal research institute? One that constantly adapts to the needs of different people and evolves to perfection? How far do we dare to go in our thinking? We invite anybody, of any age, any walk of life, of any nation, to share their vision," said Giulio Superti-Furga, Co-Chair of EU-LIFE and Director of the Research Center for Molecular Medicine of the Austrian Academy of Sciences (CeMM).
An international jury of scientists and writers will identify the three best stories submitted and the awarded authors will be announced in the conference 'Envisioning the research centres of the future', which will be held on 6-7 June 2023 at the distinguished Calouste Gulbenkian Foundation in Lisbon, Portugal.
The best literary piece will receive an award of 5,000€ and will be considered for eventual publication in Nature, after editing. The two best runners-up will receive 2,500€ each. In addition, the three finalists will have their piece featured on the EU-LIFE website and will receive a complementary one-year subscription to Nature.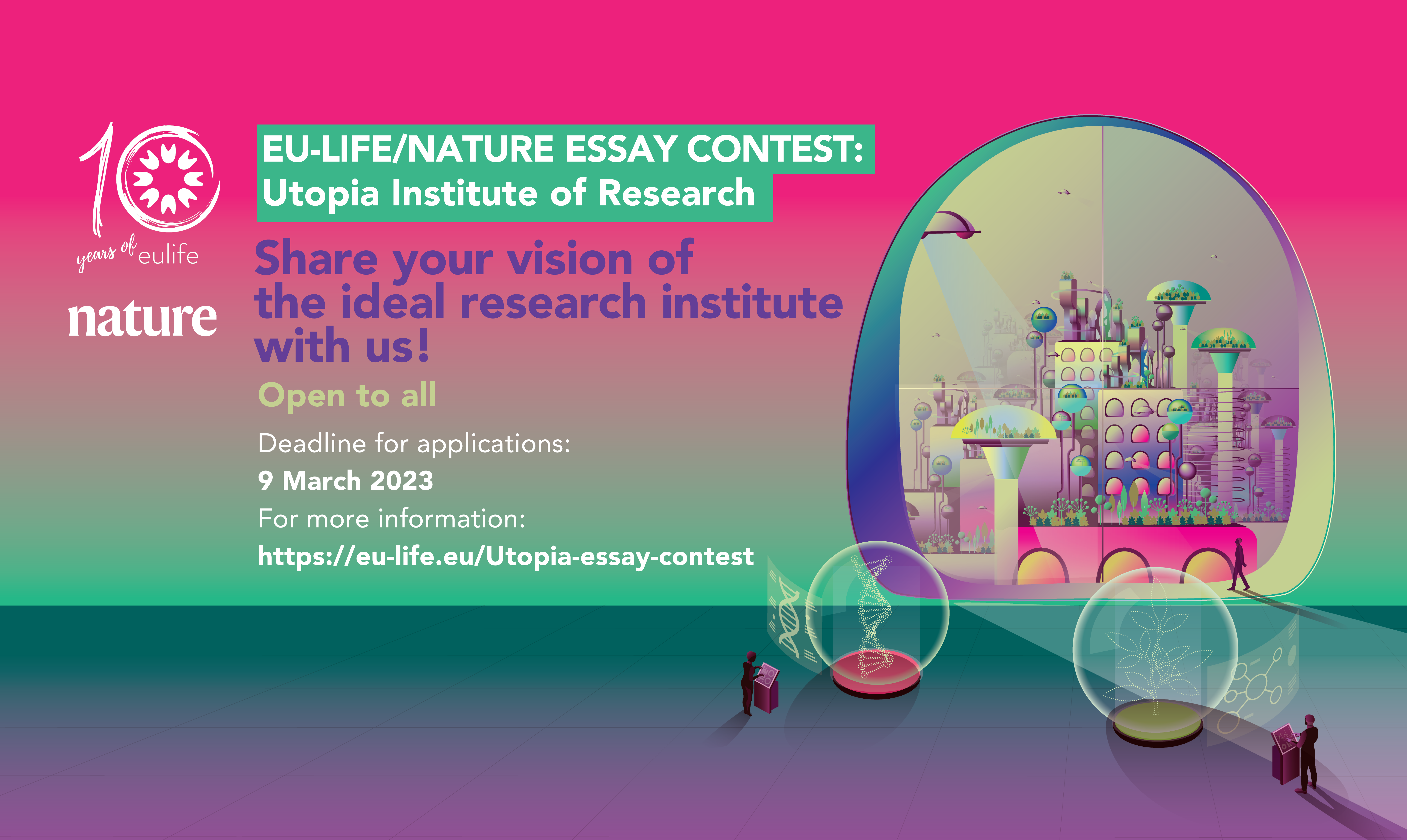 For more information,