21/11/2019
Sharing commitment to build a stronger research and innovation environment in Europe
EU-LIFE Community members held their annual meeting in Milan on 7th and 8th of October. One more year, the working group members, main representatives and directors from our 13 member institutes joined to strengthen the on-going EU-LIFE collaborations looking for an optimal environment for excellent research. Science Communication, scientific collaboration, research infrastructure, technology transfer, funding, career development in research were at the heart of the EU-LIFE working groups discussions.
This annual Community meeting gave also the opportunity to launch the new Gender Equality working group continuing the work initiated by the LIBRA project. The objective of the working group is to consolidate achievements and advance even further in promoting gender equality in science.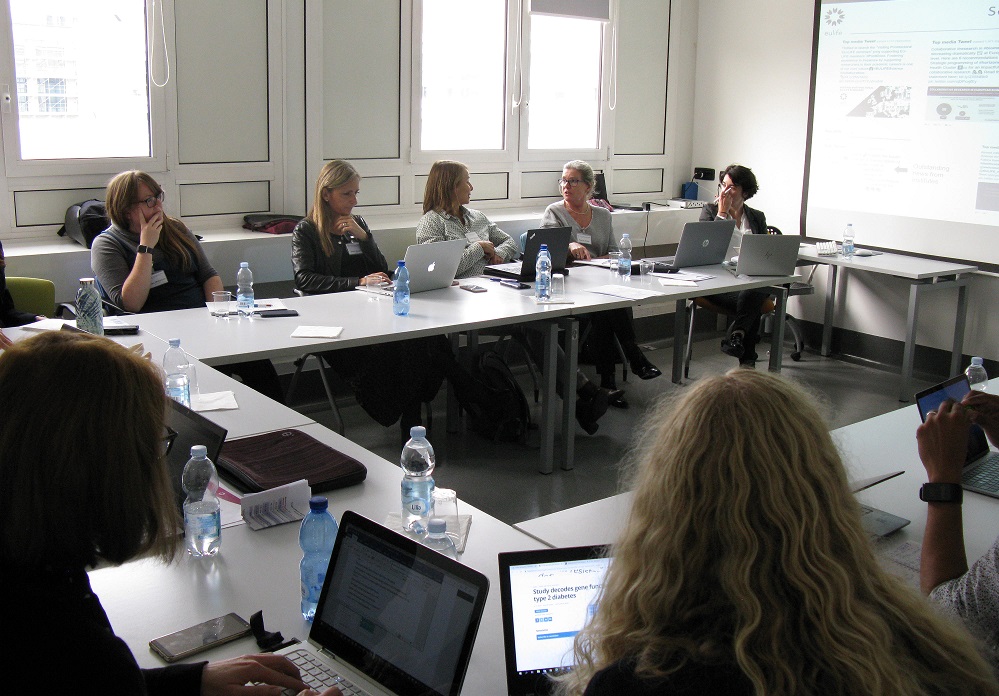 On the second day, Sabina Leonelli, professor of Philosophy and History of Science, University of Exeter, joined a round table discussion on Open Science - "Data management at research institutes – challenges and solutions" - along with EU-LIFE speakers, Giuseppe Testa, Director of the Stem Cell epigenetics unit at IEO and Henri van Luenen, Director of Operations at NKI.

Following this intense session on data management, Susanna Chiocca, Group Leader at IEO and new Gender Equality working group chair, gave a speech on another priority topic for the EU-LIFE community and raised awareness on sex and gender dimension in research.
Finally, the EU-LIFE Community meeting ended with the two innovative projects: the LifeTime FET initiative involving many EU-LIFE members presented by our chair Geneviève Almouzni, honorary Director of the Research Center of the Institut Curie, and the iNEXT-Discovery project on structural biology infrastructure for transnational access and discovery presented by Henri van Luenen from NKI.
An excellent meeting where we saw an EU-LIFE community always committed to build a stronger research and innovation environment in Europe!