5th Course on Genome Instability and Human Disease
Genome instability is a hallmark of cancer cells but also a cause of genetic diseases in humans. Our understanding of the causal relationships between genome instability and the development of human diseases rely on our knowledge of the basic mechanisms of DNA and RNA metabolism, from the spatial genome organization to the chromatin landscape up to the regulation of genome expression during development or in response to genotoxic stress. 
The dysfunctions of these basic mechanisms related to genome metabolism underlie human diseases including cancer, aging, neurological disorders and immune deficiency.
The main topics are:
Basics mechanisms for maintaining genome stability (repair, replication, DNA damage signaling, spatial genome organization).
Dysfunction of these pathways in human diseases (cancer, aging, immunodeficiency).
Molecular signature of genome Instability.
The DNA damage response as anti-cancer therapeutic targets and tools for diagnostic/prognostic.
KEYNOTE SPEAKERS
John DIFFLEY – UK
Helle ULRICH - DE
SPEAKERS
Genevieve ALMOUZNI - FR
Keith CALDECOTT - UK
Anabelle DECOTTIGNIES - BE
Ludovic DERIANO - FR
Michaela FONTENAY - FR
Olivier HYRIEN - FR
Massimo LOPES - CH
Enzo POIRIER - FR
Beatrice RONDINELLI - FR
Filippo ROSSELLI - FR
Eli ROTHENBERG - US
Dominique STOPPA-LYONNET - FR
Terence STRICK - FR
Angela TADDEI - FR
Stephan VAGNER - FR
Wei YANG - US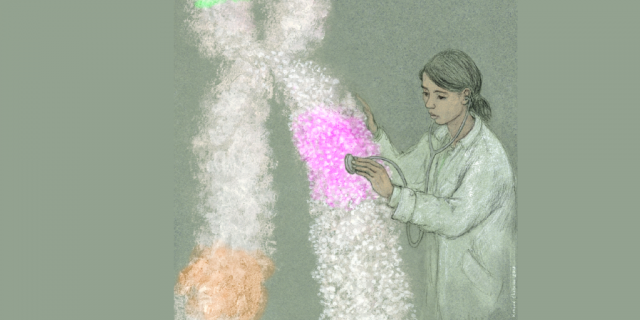 Organized by: