CeMM Anniversary Symposium
In 2022, CeMM the Research Center for Molecular Medicine celebrates its 15th anniversary, and Giulio Superti-Furga, our Scientific Director is celebrating his 60th birthday! Especially in times of a pandemic with enormously intensive work and more than 20,000 sequenced viral genomes inhouse, but also in years in which we all benefit from the achievements of science and new medicines, we intend to celebrate these anniversaries with both pride and joy.
From May 20 to May 21, 2022, CeMM will organize a scientific symposium "Molecular medicine from signal transduction to societal impact: A journey through challenging territories" in Vienna. Ideally, and with all possible safety measures, the meeting will be in person, in the festive hall of The House of Industry on Schwarzenbergplatz with international speakers and around 300 participants. We request everyone to be vaccinated and will ask for additional testing.
It will be a great pleasure to welcome many colleagues, fellow travelers, Alumni, from around the world. We are looking forward to reconnect and discuss exciting research findings: How our community explored the molecular basis of cellular regulation to understand disease and plan interventions for the benefit of society.
Please register: https://cemm.at/anniversary2022
The conference program will start on May 20, at 9.00 am and will end on May 21, 6.00 pm followed by a Dinner. There is no conference fee, but registration is required.
For CeMM members and CeMM Alumni there will be a closed evening program on May 19, and Conference Speakers are invited to a farewell brunch on May 22.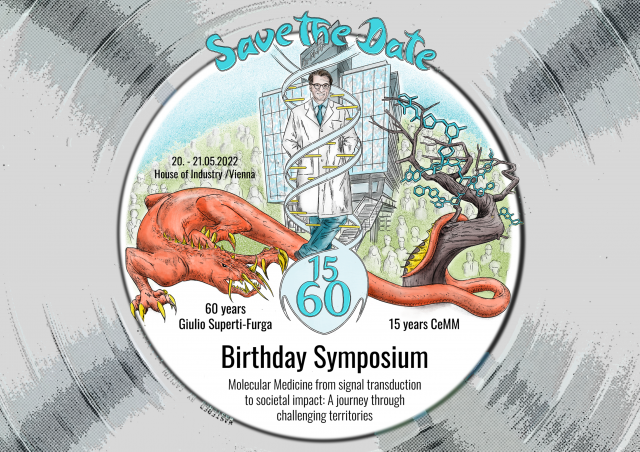 Organized by: