EU-LIFE Tech Transfer Pitching Event 2023
The EU-LIFE Tech Transfer Working Group organizes yearly an online pitching event aimed at identifying promising projects with the potential for maturing into spin-offs. It offers the scientists leading these projects the opportunity to talk confidentially to venture capitalists (VCs) and professionals with venture creation experience, in order to gain insight in the different aspects they should take along in their projects in order to establish a new venture (such as which key data are needed or where should the business case be adjusted). 
This event is addressed to selected translational projects from EU-LIFE research institutions.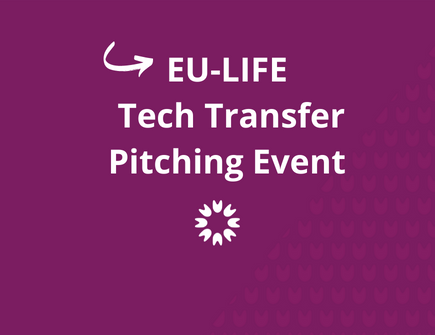 Organized by: