Next-Generation Protein Analysis and Detection (4th edition)
A VIB Tools & Technologies conference
With the first three editions (organized in 2015, 2017 & 2019) as a foundation, this VIB conference 'Next-Generation Protein Analysis and Detection' is becoming a benchmark in the field.
During this 4th edition participants will be able to discover the latest research developments from renowned academic presenters, while also coming into contact with disruptive technology platforms from industry. Over 30 speakers will present their work in sessions focussing on:
Single cell and spatial proteomics
Computational proteomics
Clinical proteomics
Single molecule peptide analysis
Biophysical characterization
Structural proteomics
In addition to great scientific and technology program, the conference will provide ample networking opportunities during the breaks and conference dinner.
Since 2013, our institute, VIB, has set up a series of "Tools and Technologies" meetings focused on fast-moving life sciences technology fields. Those meetings focus on the front end of innovation and bring together key innovators in selected life sciences research fields.
Follow us on Twitter for the latest news.
Poster information
Format: A0 (841 x 1189 mm / 33.1 x 46.8 in), portrait orientation
Deadlines:
Travel Grant deadline: 7 March 2022
Early Bird: 18 April 2022
Late Registration: 16 May 2022
Abstract deadline: 29 March 2022
Find out more here: Next-Generation Protein Analysis and Detection (4th edition).
Speakers:
Marcus Bantscheff - Senior Scientific Director, Cellzome (a GSK company), DE

Michal Bassani-Sternberg - Ludwig Institute for Cancer Research Lausanne, CH

Bernd Bodenmiller - University of Zürich, CH

Mark Chee - Encodia, US

Sophia Doll - OmicEra Diagnostics, GE

Laurent Gatto - Université Catholique de Louvain, BE

Anne-Claude Gingras - Lunenfeld-Tanenbaum Research Institute, CA

Martin Guilliams - VIB-UGent Center for Inflammation Research, BE

Albert Heck - Utrecht University, NL

Daniel Hornburg - Seer, Inc., US

Ryan Kelly - Brigham Young University, US

Cecilia Lindskog Bergström - Uppsala University, SE

Lennart Martens - VIB-UGent Center for Medical Biotechnology, BE

Abdelghani Oukhaled - Cergy Paris University, FR

Parag Mallick - Nautilus Biotechnology, US

Markus Ralser - The Francis Crick Institute, UK; Institute of Biochemistry, Charité Universitätsmedizin Berlin, Germany

Brian Reed - Head of Research, Quantum-Si, US

Jochen Schwenk - Science for Life Laboratory, KTH Royal Institute of Technology, SE

Nikolai Slavov - Northeastern University, Boston, USA

Olga Vitek - Khoury College of Computer Sciences, Northeastern University, US

Carolina Wählby - Department of Information Technology, Uppsala University and SciLifeLab, SE

Anjali Seth - scProteomics/Cellenion, FR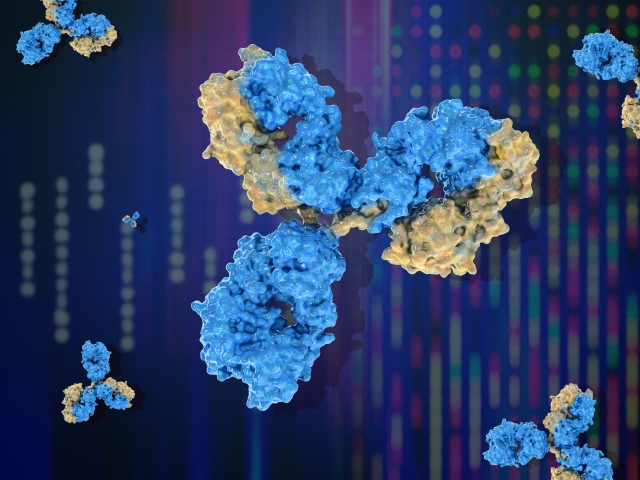 Organized by: