04/10/2021
24 fully funded open positions to train physician-scientists towards personalised medicine
Personalised medicine is one of the priorities of the European Commission and thus included among the Horizon Europe's areas of intervention.  EU-LIFE is committed to bridge the gap between clinical practice and laboratory research and to establish a transnational medical PhD programme, which are the most challenging aspects of personalised medicine across borders.
In this context, the launch of the Emerald project is a decisive step forward, as it offers a PhD programme to train medical doctors with innovative and interdisciplinary skills at a European level. EU-LIFE had a key role in shaping the project and will have an active participation in its implementation.
A call is was open in September 2021 for fully funded research positions for medical graduates within four years of their research career. Highly motivated individuals who meet the requirements can apply for one of 24 early stage researcher positions on different fields such as oncology, Alzheimer's disease, translational medicine, inflammation, immunity, signalling and metabolism.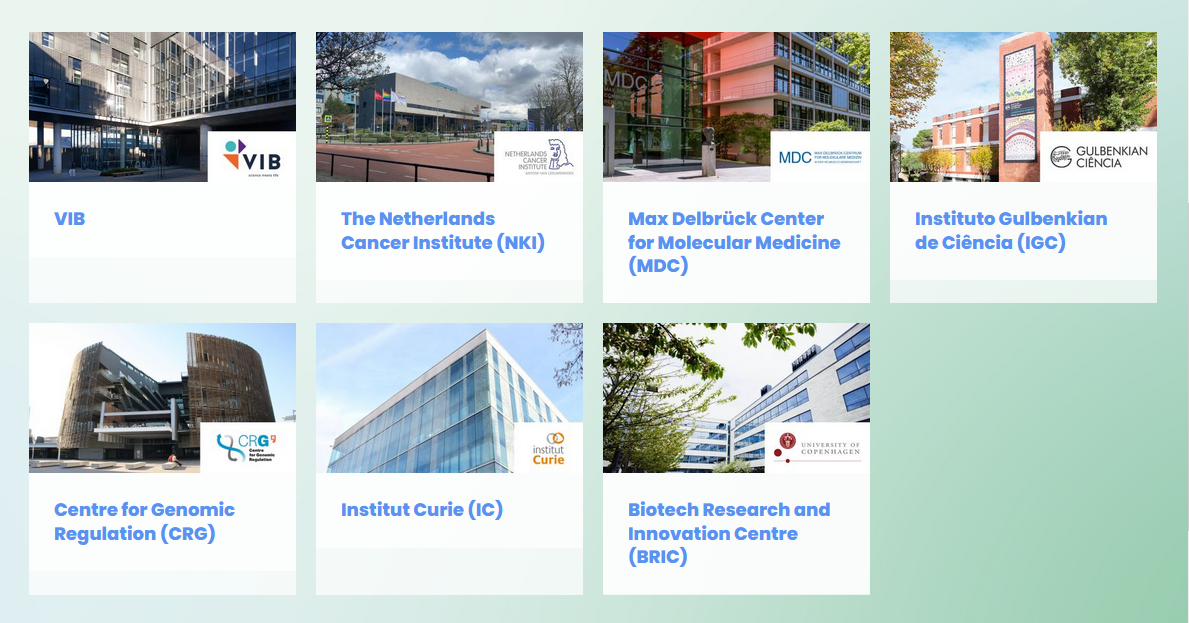 Mobility is a major aspect of the programme and the candidates will have a genuine choice of laboratories within the seven EU-LIFE host institutions participating in the programme: CRG (Spain), BRIC (Denmark), IGC (Portugal), Institut Curie (France), MDC (Germany), NKI (The Netherlands), and VIB (Belgium).
The call is open until 14 November 2021 and more information is available on the Emerald website.