16/5/2022
Diamond Open Access: an efficient model for scholarly publishing
In order to develop the EU-LIFE community's expertise on the Diamond Open Access model (DOA), we invited Lidia Borrell-Damian, Secretary-General of Science Europe, and Bregt Saenen, Senior Policy Officer of Science Europe, for a discussion and exchange session with researchers, librarians and senior managers of our member institutes.
Lidia kicked off the meeting with a presentation focused on the recently published Action Plan for Diamond Open Access, in which journals and platforms do not charge fees to either authors or readers. This initiative envisages endorsement and a direct commitment from institutions. DIAMAS, a 3-year Horizon Europe project starting in September 2022, will build a DOA community of practice to provide support, as well as the technical tools and infrastructure to establish DOA platforms in different types of organisations.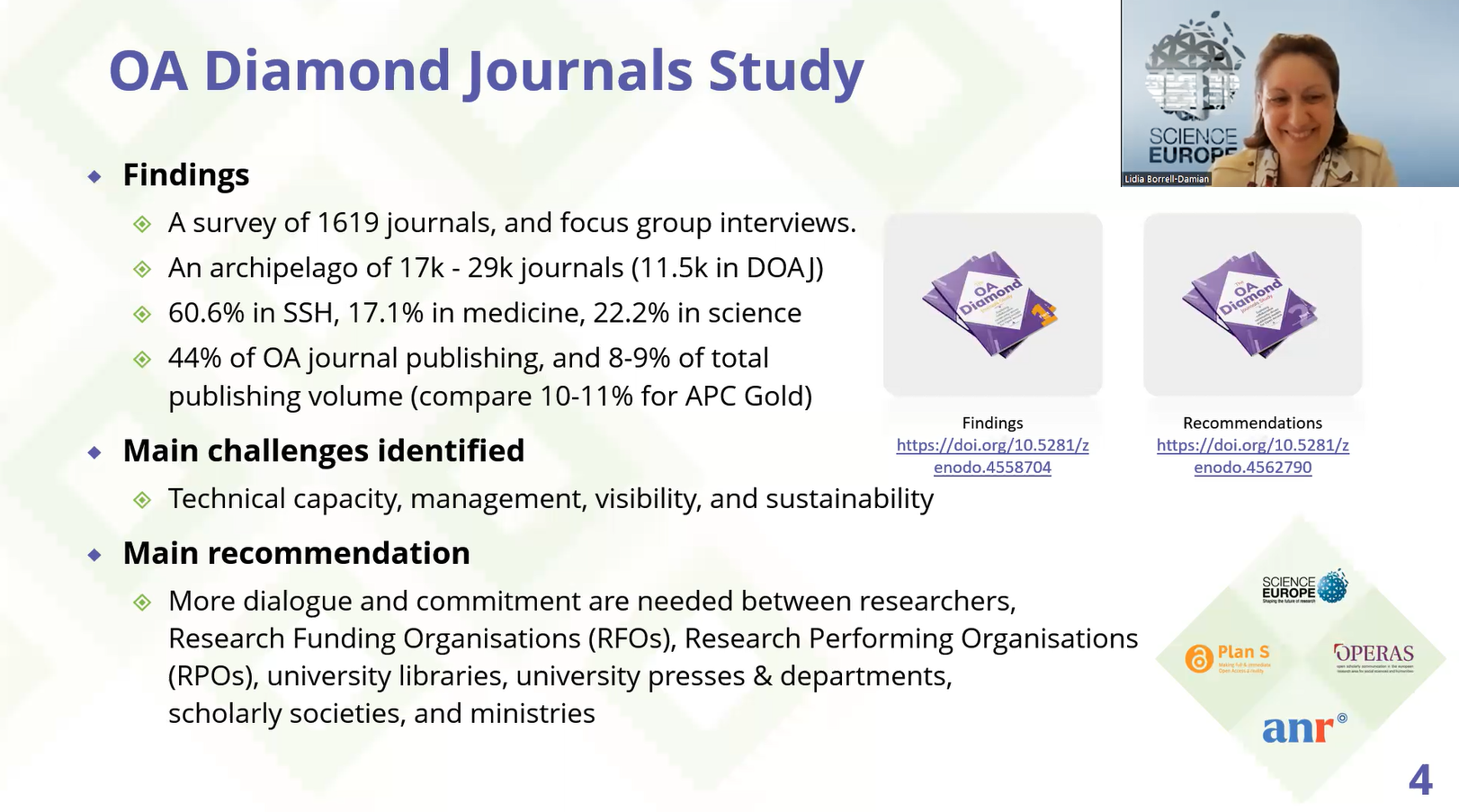 The open discussion centred on the funding to implement DOA and how to place the model as a serious option in the existing scholarly publishing system. Other topics explored included the correlation with the research assessment reform, the will to involve research funding organisations in the discussion, and the opportunity to learn from highly advanced actors across the globe.
To know more about our work on open access, check our European Research Area & Open Science page.