22/10/2021
EU-LIFE gets together for its 2021 Community Meeting
EU-LIFE held its 2021 Community Meeting on 14-15 October 2021. The main purpose of this annual event is to update our members on the alliance activities, share the work carried out by the different working groups, align strategies for the upcoming year, and foster collaboration among the members of our alliance.
This year's meeting kicked off with the Strategy Group, which gathers the Board of Directors, the Main Representatives and the working group chairs together with the EU-LIFE coordinator Marta Agostinho. This session focused on EU-LIFE's objectives for the next 5 years and the priorities for a new action plan for the alliance.
After that, Marta gave a general update of the 2021 EU-LIFE activities and achievements in a plenary session. Parallel meetings were organised for all working groups. Some of them hosted external speakers to join the discussion and share good practices, such as:
In addition, three 'on-demand' sessions were organised to explore topics of particular interest for our members, i.e. research assessment, IT security, and core facilities staff career development. A Tech Transfer Pitching event, aimed at scientists leading selected translational projects from our research institutes, was also held by the Technology Transfer Working Group. Twelve venture capitalists from 5 different countries provided researchers with advice and insight on how to create their own spin-off.
We are bursting with energy and new ideas for 2022. Looking forward to meeting in person next year!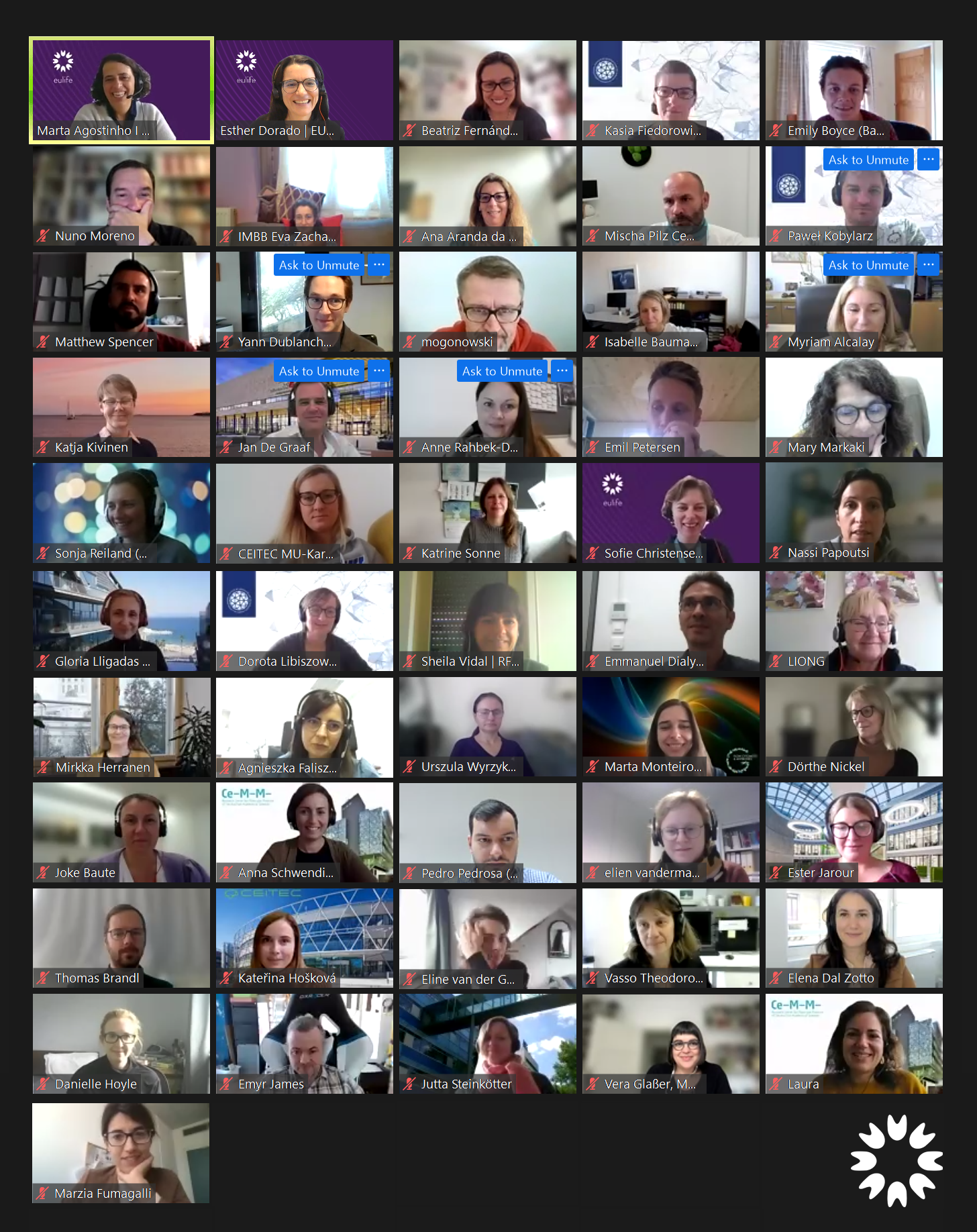 Thanks to the organizers, working group members & directors of the 15 @EULIFE_news partner institutes for an inspiring & fruitful community #EULIFE2021 meeting! It is always a pleasure to exchange best practices & work on common goals with you! 🤝🔬 🇪🇺 #ResearchExcellence pic.twitter.com/kIGnmhNkVT

— CeMM (@CeMM_News) October 15, 2021